Donations of any amount of money are always hugely appreciated.
We are currently trying to raise money to open our own accommodation. Since we started fundraising in 2016 we have raised £16,500 towards the renovation of a property from fundraising in the local area. We are seeing an increased need for supported accommodation in Carlisle.
---
Easy Fundraising
If you would like to donate money in another way we are now on Easy Fundraiser! If you sign up we will receive donations when you shop and it doesn't cost you any extra money! Its a WIN WIN! Sign up here today http://www.easyfundraising.org.uk/causes/carlislekey/?t=Easyfundraising-lo&v=a&=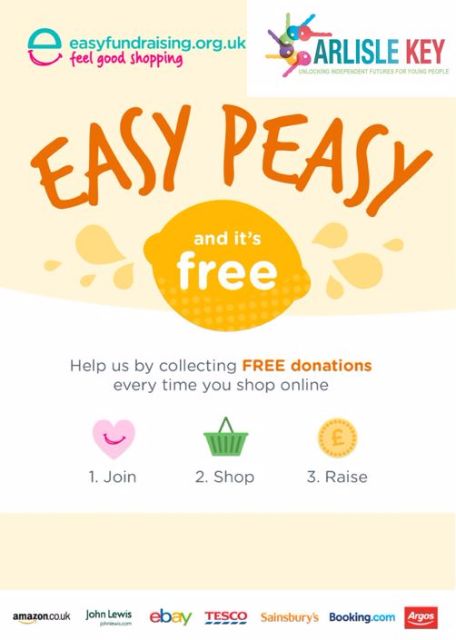 ---
If you would like to donate food and are looking for ideas, we are currently undertaking the pasts sauce challenge. We where given over 100 bags of pasta at Christmas from Carlisle Baptist Church which is amazing now we need some sauces to go with the pasta. Pasta and sauce is a quick and filling meal for young people who do not have access to fresh food.
If you would like to donate any household items such as, kitchenware, food, toiletries or clothing please contact us.